Edge for Private Cloud v. 4.17.01
When the Edge for Private Cloud version 4.17.01 tile is available, it appears in the Ops Manager as shown below: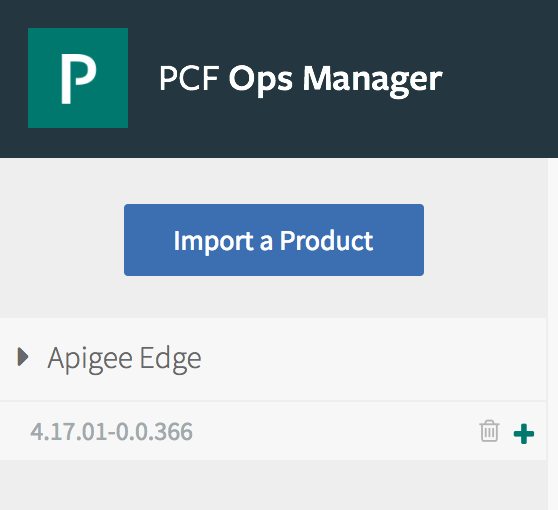 To update Edge version 4.16.09 to version 4.17.01:
Download the product file from the Pivotal Network.
In the Ops Manager, select Import a Product to upload the product tile.
Select the plus (+) icon to accept the tile. The 4.17.01 tile replaces the existing 4.16.09 tile.
Select Apply changes to start the update. When the update completes, you return to the Ops Manager.
If you installed the 4.16.09 Developer Services portal:

Use ssh to connect to the Ops Manager host machine. For example:


> ssh userName@11.222.333.444

Run the following command to complete the portal update:


> $ bosh recreate apigee-drupal-devportal/0
For information on the new features available in 4.17.01, see 4.17.01 - Edge for Private Cloud release notes.