Use Apigee's simple-to-use, robust portal development tools to build your developer portal, and document and manage access to your APIs, as an alternative to the Drupal-based portal. For a feature comparison, see Feature comparison of the portal development tools in the New Edge experience documentation.
Define your portal content using Markdown or HTML in the developer portal page editor, as shown in the following figure.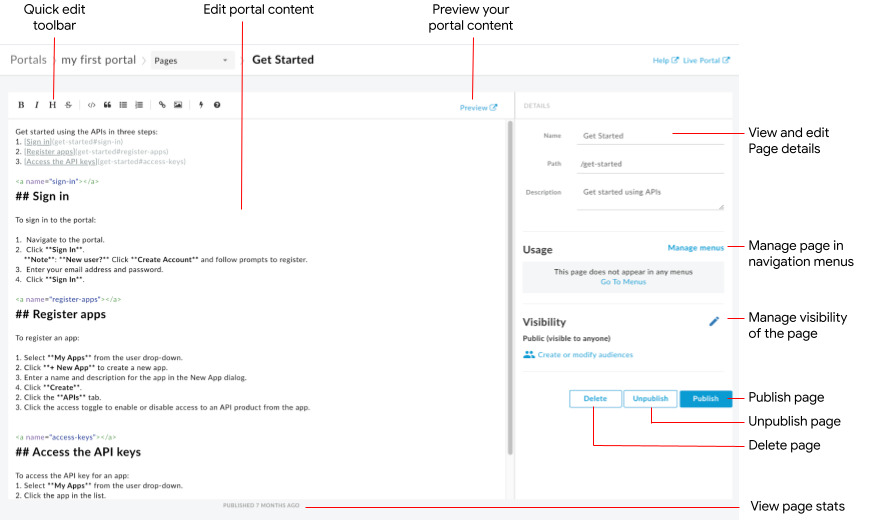 As highlighted in the previous figure, the page editor enables you to:
Edit portal content in the left pane
Use the quick edit toolbar to apply formats or insert markdown tags quickly
Edit page details, such as name, path, and description, in the right pane
Manage the audience for a page in the right pane
Preview the portal content
Publish or unpublish a page (see Publishing your portal content)
Manage the page in your navigation menus (see Setting up navigation)
View time the page was last published
Delete a page
For complete details, see Building your portal in the New Edge experience documentation.